how Reface works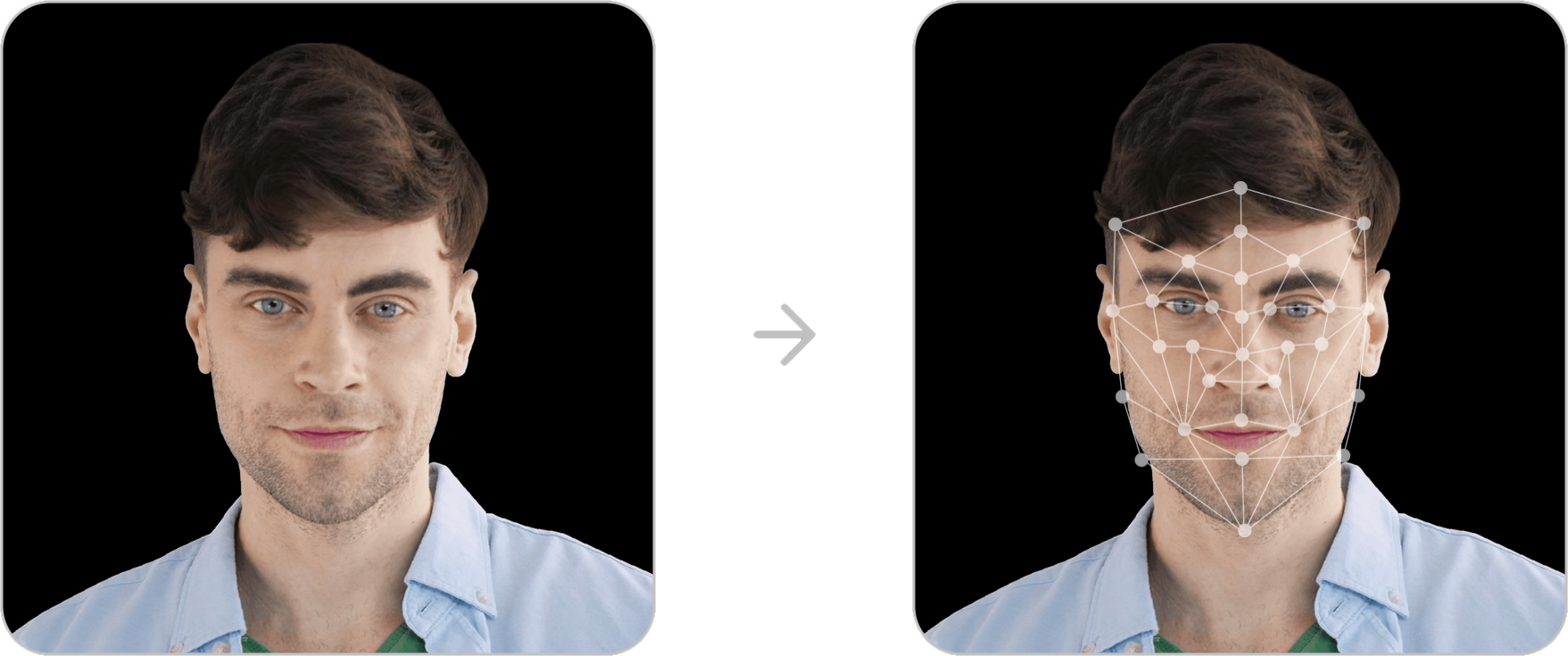 1. Extract face embeddings
Every photo you upload is automatically transformed intoan encrypted set of numbers called "face embeddings."The numbers represent facial features and are uniquefor every face.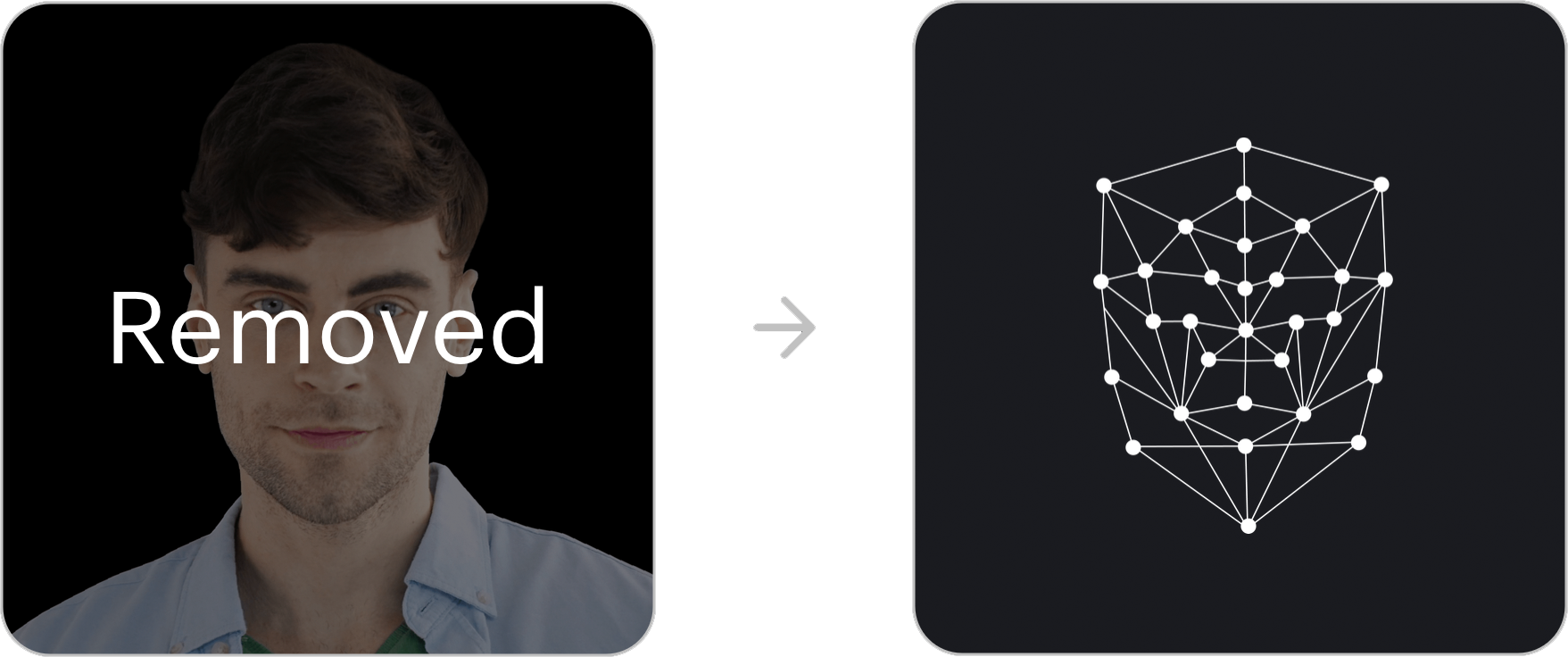 2. Delete original photo
We do not keep or share your photos. Once face embeddingsare extracted, we delete your original photo from our cloudwithin 24 hours (usually, in 1 hour).We never use face embeddings to recreate the original photo.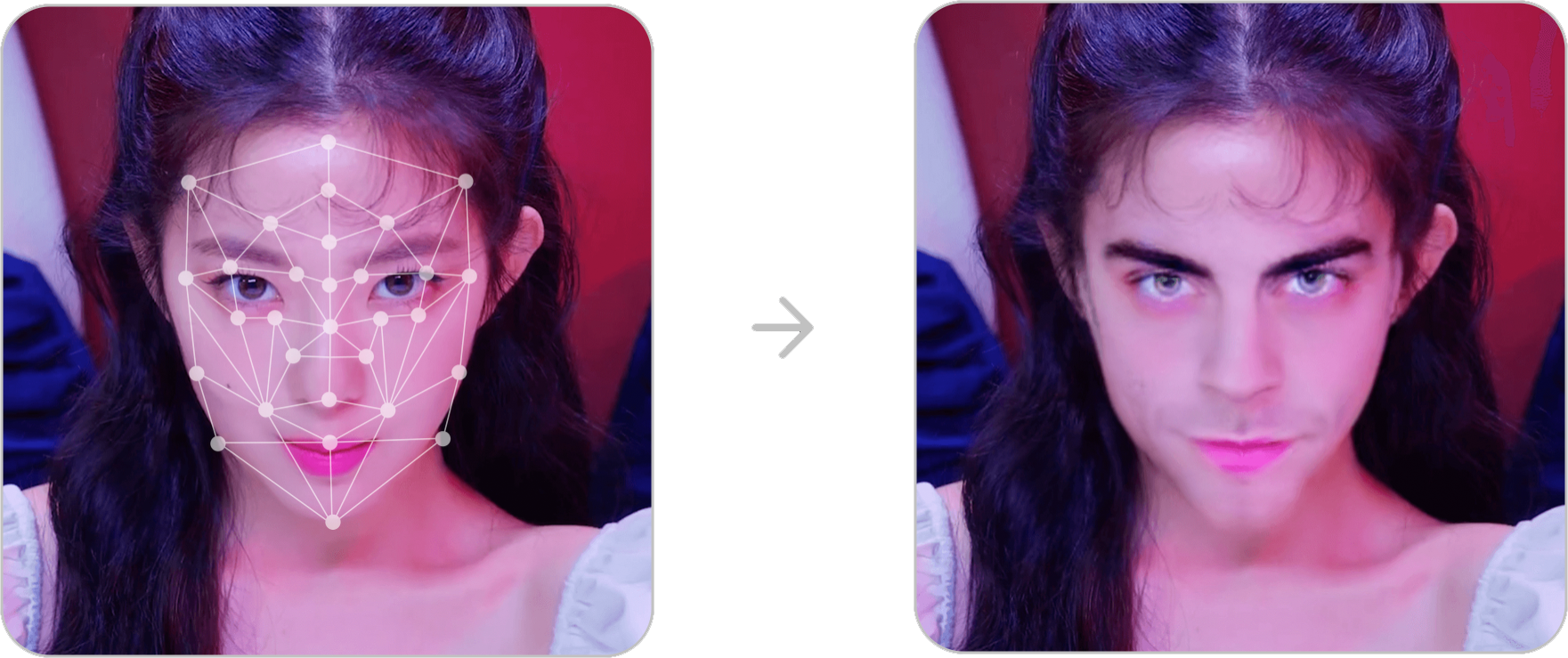 3. Reface using face embeddings
Face embeddings are used to create face swaps. We store face embeddings on our Google servers so that you can easily reuse them for multiple face swaps.