Make your photos
talk and dance
Transform any photo into an animated video with our online face photo animator
Explore well-designed styles
Use cases
James Brown - I Feel Good



Sing even if you can`t
Create hilarious singing and dancing images with unboring AI animation.
Add fun to your family gatherings
Get ready for some laughs! Turn your family portrait into a hilarious animated video of everyone singing your favorite song. Just upload a photo and watch the magic happen.
Shower Singing - I'm A Barbie Girl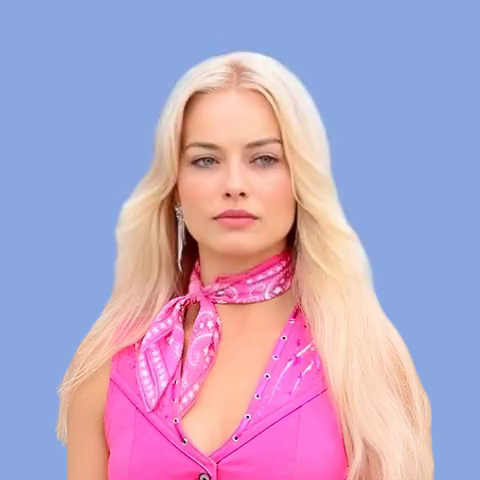 Singing Animals - Happy Dog



Create a duet with your pet
We know how much you love your furry friend. With thousands of pet photos from your gallery, our AI technology can animate them into funny videos.
Subscription prices
Weekly
Monthly

Yearly
-20%
50
photos to
animate
$0.2 per photo
50 tokens per month
• Each photo will cost approximately 1 token
• You can use tokens also for other AI features
100
photos to
animate
Save 5%
Now $0.13 per photo
Was $0.14 per photo
100 tokens per month
• Each photo will cost approximately 1 token
• You can use tokens also for other AI features
300
photos to
animate
Save 10%
Now $0.1 per photo
Was $0.11 per photo
Number of tokens per month
• Each photo will cost approximately 1 token
• You can use tokens also for other AI features
*
Billed monthly. 2 Days money back guarantee (if idle). Cancel anytime. VAT included (if applicable).
Number of photos animated are rough estimate. Price depends on number of detected and animated faces on uploaded photo.
FAQ
Absolutely! When you sign up, we'll give you 5 free tokens. Use these tokens to explore our animation, face swap or restyle features without any cost. It's our way of saying "welcome to the family".
Tokens are your key to unlocking all of the services offered by Unboring.
With 1 token, you can:
Swap or animate one face,
Restyle 0.5 seconds of your video.
It means that if you wish to swap/animate a photo with two faces, you will require 2 tokens. Similarly, a video restyle lasting 1.5 seconds would consume 3 tokens.
To fully experience the creative potential of Unboring, you have two paid subscription plans to choose from:
Advanced:
This is our most cost-effective option. You will get 100 fixed tokens per month. These tokens give you full access to all Unboring features. The subscription renews automatically each month, so you never have to worry about running out of tokens. Any unused tokens will expire at the end of the month.
Pro:
Perfect for those seeking flexibility and getting the most fun from Unboring. More tokens – more swaps, more animations and longer restyles. Choose between 300, 500, or 750 tokens that last for a month.
Certainly! If you decide that our services aren't the right fit for you, you have the flexibility to cancel or downgrade your plan at any time directly from your account.
And if you're unsure about your purchase, we've got you covered. We offer a full refund within 2 days of purchase, as long as no tokens have been used.
You can choose from over 45 payment methods and 100 billing currencies. This includes generic payment methods such as Visa and Mastercard, as well as lots of local credit cards and digital wallets like PayPal and Apple Pay.
To make the most of our services, ensure your images are in jpg/jpeg format and videos are in mp4/mov format. For face swapping and animation, please upload content that includes faces as our technology operates based on this requirement.
We prioritize a respectful and safe environment for all users. Therefore, we have a firm policy against the use of content featuring sexual, violent, political, or criminal scenes. Such content will be promptly removed, and the user who uploaded it will receive a warning.
The max length is 60 seconds. We believe this length allows for plenty of creative expression while also ensuring smooth and efficient processing of your video.
Typically, it takes up to two minutes to process one second of video. This means a 5-second video may take around 10 minutes to be fully processed. So the longer the video segment you choose, the longer the processing time will be.
The cost is a reflection of the significant computational resources needed for video-to-video technology. Given its complexity, it cannot be offered for free. It's important to be cautious of cheaper alternatives, as they may come from dishonest or low-quality sources. At Unboring, we set the price based on the quality of our technology and the accuracy of the video styles we provide.
Yes, you can easily submit multiple videos for restyling one after another. There is no need to wait for the initial video to be ready. They will be added to your personal queue and you will be notified as soon as they are processed.
At Unboring, we strive to deliver high-quality AI images and videos. We continuously monitor the performance of our technologies and provide results in HD quality. If you're not satisfied with the output, please reach out to our support service on the website or email us at
[email protected]
. We'll provide you with a detailed explanation and instructions to assist you in achieving the best possible quality.
Still got questions? Spill the beans!
System Requirements:
Android, iOS, Windows, macOS
*4.8 — Reface rating in Apple App Store, based on 474,468 user reviews